"Nintendo Switch is a brand new kind of home gaming system which offers a wide diversity of play styles"
Hi everyone! I'm sure we're all very excited after seeing the Switch presentation and maybe pre-ordering the console. FYI, I actually have just ordered the gray version from GAME!
I'm going to be looking at the Nintendo Switch in two parts.
Today
I'm going to take an in depth look at the hour long presentation in this post.
Tomorrow
, I'll be sharing more of my personal opinion over on
Tea Pusheen
. There's a lot to get through, so let's get started.
March 3rd 2017 is the date we're looking at, people! Gosh, that's so close.
The Switch RRP is $299.99 for US and £279 for the UK.
Online connection
An interesting thing I noticed is the ability for smart devices to connect to the Switch and be able to interact through it.
But a disappointing note is the paid online service beginning in fall 2017. I'm presuming that until then it'll be free, which will provide us with a 6 month (about) 'trial period'.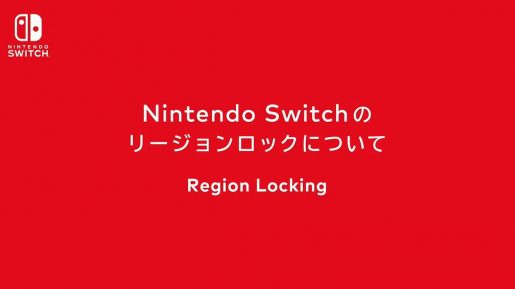 Nintendo Switch is not region locked
It's what we've all wanted - a region free console from Nintendo!
Modes
Nintendo Switch doesn't just offer one play mode, there's several!
Play games on TV in typical video gamestyle
Tabletop mode - stand up with kickstand and play with Joy Con detached from screen
Attach Joy Con for handheld mode
Joy Con controllers
A big part of the Switch is the brand new Joy Con controllers. Let's look at some features of them:
To use the Switch in handheld mode, take the sSwitch out of the dock and slide in the Joy Con controllers either side of the screen.
The basic style when playing on TV mode (with the Switch in the dock) will be the Joy Con controllers attached to a Joy Con grip.
There will be left and right Joy Con's, each with analogue stick and button
Each Joy Con will also include the classic ABXY buttons, with an NFC reader/writer on each controller.
A new square button on the left controller will take screenshots with video capture planned for the future. The right equivalent will include a square home button.
There will be three colours for the Joy Con controllers - gray, blue and red.
L&R buttons are on the side of the controller, which is the top if you're holding it with two hands.
Two controllers will be available with each Switch
Straps will be attached to the Joy Con for your wrists. This is similar to Wii remotes.
Each Joy Con includes an accelerometer and gyro-sensor which makes independent left and right motion control possible.
An infrared motion camera in the top of the Joy Con can sense the distance, shape and motion of nearby objects - including how far away a hand is and whether that hand is in the shape of rock, paper or scissors.
Joy Con can convey realism with HD rumble. This includes vibrations in the controller that are so detailed you can even feel how many ice cubes are in a glass.
(And *breathe*)
Games
In the presentation we saw a number of different games. Let's take a look at some of them.
1 2 Switch -
from what I can gather, this will be mini games using the Joy Con controller that can be completed without looking at the screen.
Arms -
a fast-paced fighting sports game featuring extendable arms. Two Joy Con controllers per person will be needed to play this - with a split screen mode for the TV.
Splatoon 2 -
will include new battle stages, weapons and moves. Joy Con and Pro controllers can be used on TV or handheld, with gyro controls if needed. Online and local battle will be available.
Super Mario Odyssey -
new 3D open world Mario! The trailer showed many parts, including a city, forest, underwater, desert and a turnip world? Night and day.Cap character released for Switch.
The Legend of Zelda: Breath of the Wild -
This new addition to the
Legend of Zelda
series has definitely been the most hyped for the console. Ever since the teaser trailer for the Switch, people have been obsessed. We've received teasers and photos, but now a full (very captivating, I must say) trailer and release date! As hoped, Breath of the Wild will be released alongside the Nintendo Switch on March 3rd.
Other new games include Xenoblade Chronicles 2, Fire Emblem Warriors, Dragon Quest 10 & 11 and Dragon Quest Hero's 1&2
Releases
1 2 Switch - March 3rd
Arms - Spring 2017
Splatoon 2 - Summer 2017
Super Mario Oddysey - Holiday season 2017
Breath of the Wild - March 3rd
3rd Party
Apparently, there are over 80 switch games currently in development. Some of the 3rd party companies partnering with the Switch are Square Enix, Atlus, Sega, Bethesda (Skyrim), Grasshopper and EA (FIFA).
Notes:
- Each Nintendo Switch will include a console, 2 Joy Con controllers (with wrist straps), a Joy Con grip, HDMI cable, a Nintendo Switch dock. The console is available with either gray or red/blue Joy Con controllers.
-Battery life will be 3 1/2 hours to 6 1/2 hours depending on game. Also, you will be able to play while charging with USB type C cable
-The Nintendo Switch will include local multiplayer and online play, but you will have to pay for online play after fall 2017
-I noticed in a trailer in the presentation that play featured Minecraft (and Storymode), Lego games, Farming Simulator and Sonic. At the end, we also saw other logos like NBA and FIFA.
Thanks for reading! I'll be back tomorrow with my opinions in a video.