Hi guys! As you may know, this weekend marks the first ARMS global testpunch. Similar to the Splatoon testfire, this little demo is meant to give us a demo into the online features of the game.
If you've missed the latest ones, don't worry! There will be more next weekend. I really wanted to blog about this one, because it does seem like a big part in the Nintendo Switch's life, but there doesn't seem like much to say.
ARMS is a fighting game meant to utilize the motion controls on the console. The idea is to KO (knock-out) your opponent.
So, did I play this weekend? Yes. For like 10 minutes, and 3 fights. As you may have already gathered, I'm just not interested in this one. So dis-interested that in fact, I'm not even very motivated to write this post.
I wanted to try out the testpunch to maybe improve my outlook on this game, but it failed. To me, it seems boring. Too easy, and too little. The maps seem small and you can't really 'explore' them as you're 1-1 fighting. I don't know enough about the characters to say much about them, but nothing really appealed to me.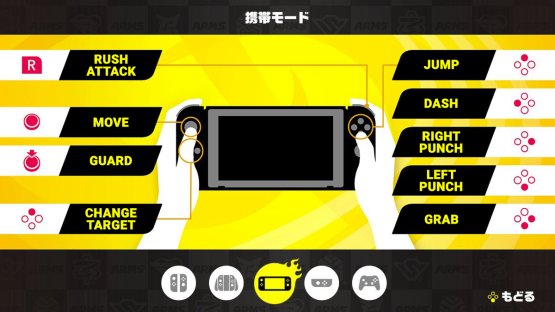 As for controls, they seemed confusing. This game should be simple, but the controls took that away for me. I did the tutorial a couple of times, but I still couldn't get to grips with it at all.
Did I like
anything
about this? Actually, yes. I presume the type of match you join is random, and I ended up in this kind of volleyball type-thing at one point and I actually kind of enjoyed it. A little slow, and I still wouldn't pay this kind of money...but it was more enjoyable than
just
1-1.
Overall? I don't know how such a boring, repetitive game can be so confusing at the same time. I might try this again next weekend, but it's still not appealing to me at the moment.